This is a publicly shared Knowledge Article from the Power of Us Hub - an online community for nonprofit and higher ed Salesforce users.
Join the Hub
.
Salesforce Training and Certification Options for Salesforce.org Customers
List of training options for nonprofit organizations and higher ed institutions using Salesforce.
Trailhead
Trailhead is an interactive learning path through the basic building blocks of the Salesforce Platform. Test your knowledge of the platform while earning points and badges to celebrate your achievements. It is designed for users who want to know more about setting up and configuring the Salesforce platform.

Some recommended Trailmixes for Nonprofit and Higher Ed:
In-Class Learning from Salesforce
Looking to dive deep into a Salesforce product? Need to uplevel your skills for a specific role? Take a class directly from Salesforce. Salesforce.org customers worldwide* are eligible for a 50% discount off instructor-led training from Salesforce. (*France and Finland Salesforce training is offered by third-party vendors, and they do not have discounts at this time.)
Please note:
Courses are offered at a 50% discount off the list price to nonprofit and higher education organizations
This offer is available only to active Salesforce.org customers in good standing (nonprofit organizations or higher ed institutions currently receiving donated or discounted licenses from Salesforce.org).
You must be a full-time employee at a current Salesforce.org customer.
Verification of your Salesforce.org customer status will occur upon registration.
To register for an instructor-led class from Salesforce:
In North America, please email educationcoordinator@salesforce.com or call 1-877-TRAIN-10 and let them know that you are a nonprofit customer and want to receive the discounted pricing.
In Europe, please email TrainingEMEA@salesforce.com and let them know that you are a nonprofit customer and want to receive the discounted pricing.
In Asia Pacific, please email apactraining@salesforce.com or call 1-800-789-984 and let them know that you are a nonprofit customer and want to receive the discounted pricing.
Salesforce Help & Training
The Help & Training portal your home base for Salesforce documentation, training and support. To access the Help & Training portal, login to your Salesforce ORG and click the Help & Training link located in the top right corner of your salesforce home page. When you click the link, it will open the Help and Training portal in a new tab or window.
Help & Training Home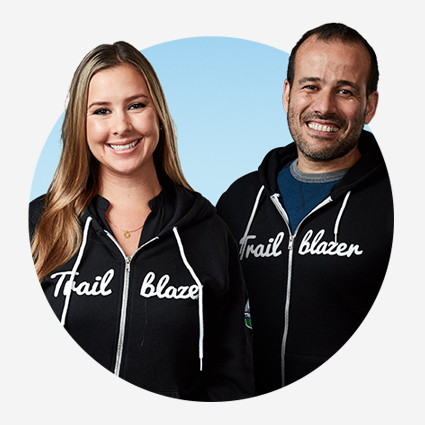 Premier Success Plan
As a member of the Power of Us program, you receive access to a Salesforce Standard Success Plan. If you are interested in having access to a library of Accelerators (1:1 learning engagements) and quicker support response times, you can purchase a Premier Success Plan for an additional fee.
Some of the current Accelerator offerings (view the full catalogue):
Salesforce Certification
Demand for Salesforce experts is growing rapidly and organizations are looking for proven professionals. Getting certified boosts your career and enables you to contribute even more to your organization's success.
While we recommend completing a Trailhead expert-led training class before taking an exam, you can also take the exam without taking the class. Like the training classes, Salesforce.org offers a 50% discount on the cost of up to FIVE exams for nonprofits and higher education organizations:
Salesforce Certified Administrator
Salesforce Certified Advanced Administrator
Salesforce Certified Sales Cloud Consultant
Salesforce Certified Service Cloud Consultant
Salesforce Certified Community Cloud Consultant
Salesforce Certified Platform App Builder
Salesforce Certified Platform Developer I
Salesforce Certified Marketing Cloud Email Specialist
Salesforce Certified Marketing Cloud Social Specialist
Salesforce Certified Marketing Cloud Consultant
Salesforce Certified Pardot Specialist
Salesforce Certified Pardot Consultant
Salesforce Certified Integration Architecture Designer
Salesforce Certified Development Lifecycle & Deployment Designer
Salesforce Certified Data Architecture & Management Designer
Salesforce Certified Sharing and Visibility Designer
Salesforce Certified Mobile Solutions Architecture Designer
Salesforce Certified Identity and Access Management Designer
Salesforce Certified CPQ Specialist
Salesforce Certified Field Service Lightning Consultant
Salesforce Certified Commerce Cloud Digital Developer
Salesforce Zertifizierter Administrator (GERMAN)
Salesforce Certification Administrateur (FRENCH)
Administrador certificado de Salesforce (SPANISH)
Consultor de Sales Cloud certificado de Salesforce (SPANISH)
Consultor de Service Cloud certificado de Salesforce (SPANISH)
Administrador Autorizado Salesforce (PORTUGUESE)
Consultor de Nuvem de Vendas Certificado pela Salesforce (PORTUGUESE)
Consultor de Nuvem de Serviços Certificado pela Salesforce (PORTUGUESE)
To receive the discount code if you are a Salesforce.org customer, please email nonprofitcertification@salesforce.com from your nonprofit or higher ed email account.
 
If you want to know more about scheduling an exam, please review the information at: http://certification.force.com/pkb/articles/Public_KB/Scheduling-an-Exam
Please note:
This discount is for full-time employees at Salesforce.org customers only.
The discount code can be used only once, and you can request up to 5 codes total.
This discount is only available for your initial exam cost, not for the cost of the the 3 release maintenance exams that you will need to take every year. To maintain your certification, it will cost you $100 per year (total cost of 3 release maintenance exams).
Please DO NOT SHARE this code. Abuse of the code may lead to us not being able to offer the discount in the future.
Amplify Certification Study Groups
Amplify (formerly Girlforce) is a community-led group seeking to empower women in the nonprofit Salesforce community. They offer free study groups led by nonprofit Salesforce experts once a quarter, open to anyone seeking their certification. Preference is given to women working in the nonprofit sector, but all are welcome! Study groups are peer-led and facilitated by someone holding the requisite certification. Online web conferences are hosted once a week for the Admin Certification. You can learn more about Amplify by joining the Amplify group in the Power of Us Hub.